2018 OHMC Division Day & Spring Outing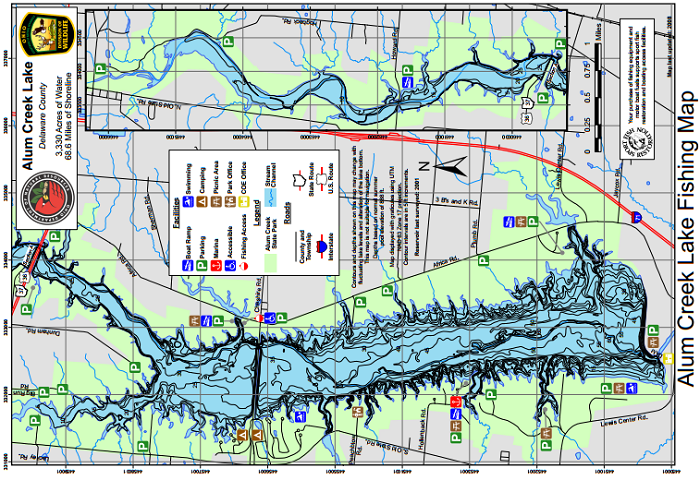 Once again it is time to prepare for our annual Division Day and Spring Outing. The Division Day will be held on Friday, May 4th at Alum Creek Fork Reservoir in Delaware, Ohio. This is the day where members of the club volunteer to take Division of Wildlife personnel for a day of Muskie fishing.
The Spring Outing and Steak Fry will follow at Alum Creek Reservoir on Saturday, May 5th & Sunday, May 6th. This outing is for club members, their families, and invited guests. Guests must fish with a club member to be eligible for awards. For this event, there is a $15 registration fee per person to help cover the cost of the event. Please remember to buy 50/50, and raffle tickets as these also support the event. The registration will be set up at the Cheshire boat launch ramp. You may register Saturday from 7:00 am to 8:00 am, or by contacting Paul Anderson @ 740-381-8181. You must register before you start fishing!
At 8:00 pm Saturday we will have a potluck dinner at the campground. The club will furnish plates, utensils, and napkins. Make sure to bring a covered dish, your appetite, and a smile. This dinner will also feature a steak fry as usual. The steaks cost $13.00 and must be paid for during registration.
The outing will end on Sunday at 3:00 pm. All caught Muskie must be turned in to an OHMC officer at the launch ramp by 3:30 pm on Sunday to qualify.
Comments